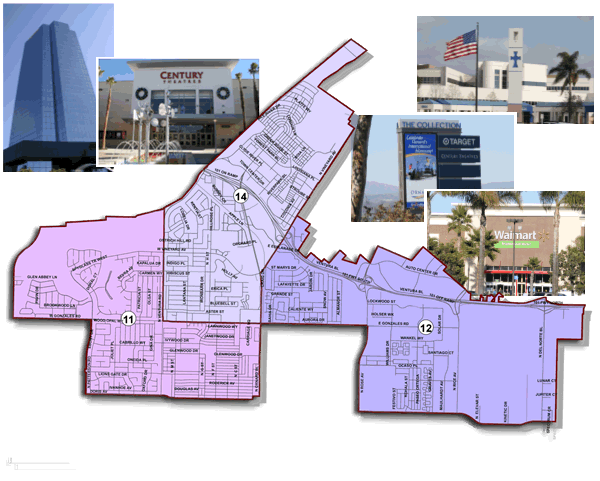 Commander North District
Commander Mike Adair
805.385.7600
Sergeant Jeff McGreevey
805.797.8021
Jeffrey.McGreevey@oxnardpd.org
North District Coordinator
1Z Sr. Officer Mike Marostica
805.797.6149
Mike.Marostica@oxnardpd.org
Z11 Officer Meagan Tobey
805.385.8261
Meagan.Tobey@oxnardpd.org
Z12 Officer Joe Marks
805.207.6850
Joseph.Marks@oxnardpd.org
Z14 Officer Joe Bentley
805.385.7600
Joseph.Bentley@oxnardpd.org
1Z2 Senior Officer Brandon Ordelheide
805.256.5121
Brandon.Ordelheide@oxnardpd.org
Raymund.Mosones@oxnardpd.org
Third Annual Heroes and Helpers
On Thursday, December 12
th
, 30 deserving elementary school students, one from each elementary school in Oxnard (public and private), were each treated to a $200 shopping spree at Target at The Collection. The morning began with breakfast provided by Panera Bread, photos with Santa Claus, and holiday crafts. After getting fueled up, our guests were accompanied by an Oxnard Police Officer as they went throughout the store, spending their $200 however they chose. As has been the case in the previous years, it was heartwarming to see how these children chose gifts for their family members before considering something for themselves. And while certainly not expected, several of our police officers allowed their guests to purchase in excess of the $200, and covered the difference out of their own pockets.
An event of this magnitude would not be possible without the generosity from our community. Both Target and The Collection each contributed $1,000, while the Oxnard Police Officers Association gave $2,000. Other contributors from our community included Truth Realty, Tacos by Don Chente, A to Z Law, the Oxnard Police K9 Foundation, and Al Jones.
The Collection Shopping Center
Last year saw the opening of The Collection at Riverpark, a 600,000 square foot open-air specialty shopping center consisting of retail shops, dining establishments, and entertainment venues, serving not only the Riverpark Community and the City of Oxnard, but surrounding communities as well. In an effort to contribute to the success of The Collection, in 2013 the Oxnard Police Department has partnered with the Riverpark Community, and allocated two officers to serve both the community, and The Collection. In addition, to better serve the community, the Oxnard Police Department will soon open a storefront within The Collection.
Community Outreach
The District One Team participated in several community outreach activities throughout the year. In addition to attending neighborhood council meetings, team members also participated in events such as neighborhood cleanups, BBQ's and ice cream socials, assisted with residential cleanups for some residents who are not physically able to do so, and helped serve Thanksgiving dinner to some of our less fortunate residents. The team also assisted residents in starting up a neighborhood watch program in the Victoria Estates neighborhood.