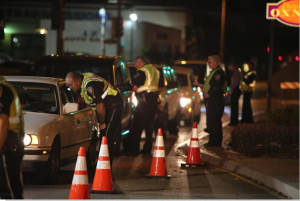 DUI enforcement and education has been a priority for the Traffic Unit for several years. The California Office of Traffic Safety (OTS) continues to award the Department with grant funding to help combat the DUI driving problem on our roadways. Grant funding has allowed the Traffic Unit to conduct 55 DUI checkpoints since 2009, along with an additional 437 DUI saturation patrols. Grant funding also allows the Traffic Unit to field DUI enforcement officers on weekend nights and during other periods where DUI-related collisions are prevalent. Traffic officers also target repeat DUI offenders by conducting DUI warrant sweeps, courtroom stings, and surveillances on individuals who have had their licenses suspended or revoked for DUI. Traffic officers arrest an average of 180 DUI drivers annually, while the patrol force averages 835 DUI arrests annually.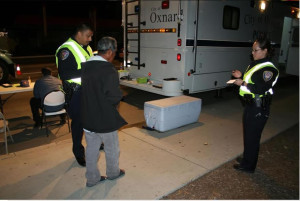 In 2012, the Oxnard Police Traffic Unit conducted eight Sobriety/Driver's license checkpoints which screened  12,138 drivers and conducted 104 DUI saturation patrols. Checkpoints are highly publicized for maximum public awareness by sending news releases before and after DUI checkpoints. Drivers screened during DUI checkpoints are given flyers with educational information on the consequences and the cost of driving under the influence. In an effort to maximize the effectiveness and the deterrence value, the majority of the checkpoints are move to multiple locations during the same night. The traffic unit also assisted in five checkpoints outside the city with the AVOID partners in Ventura County.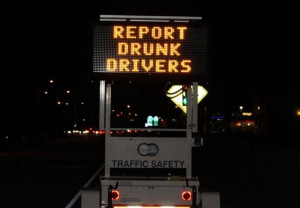 The Oxnard Police Department is the host agency for the county-wide AVOID the 14 DUI Coalition, a program that addresses the DUI problem by working together with our county enforcement, and outreach partners.  The program is a one year grant provided by the Office of Traffic Safety and the National Highway Traffic Safety Administration, that funds the DUI efforts as officers throughout the county work together and conduct DUI checkpoints and DUI saturation patrols. Grant funded activities include DUI checkpoints, DUI saturation patrols, Court sting operations and training officers in Standardized Field Sobriety tests (SFST) and Advanced Roadside Impaired Driving Enforcement (ARIDE).