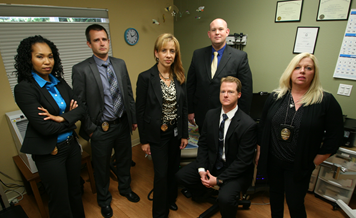 Family Protection Unit
The Family Protection Unit is comprised of four details:  Sexual Assault, Domestic Violence, Missing Persons, and Victim Advocacy.  The unit consists of one sergeant, four investigators in sexual assault, two investigators in domestic violence, one missing person's specialist and one victim advocate.  The unit's goal is to provide the best police and social services available to the victims of sexual assault, physical child abuse, and domestic violence.
Sexual Assault Investigations Detail
Sexual Assault investigators conduct thorough and detailed follow-up investigations of all sexual assaults, to include rapes, child molests, incest, physical child abuse, elder abuse, and missing persons, as reported to and under the jurisdiction of the City of Oxnard. Detectives respond to victims' calls for assistance 24 hours a day/365 days per year. In 2013, the detail handled 222 felony cases, 122 misdemeanor cases, and 148 child abuse inquiries.
Understanding the difficulty and trauma placed upon the victims of sexual assault, the approach of the investigators mandates sensitivity to victim's needs. The victims are encouraged to use the services provided for them through our many partners to include those in social services, medical, and in the legal community. It is hoped that these referrals will empower the victim with getting back some control of their life.
The Sexual Assault Detail is a participating and founding member of the Multidisciplinary Interview Center (MDIC) team.  The MDIC is a place and a process that provides for a coordinated investigation of child abuse cases by professionals from multiple disciplines and multiple agencies, with special emphasis on the child interview skills. Child victims of sexual abuse are interviewed at the MDIC by trained investigators in a child friendly setting. The goal is to reduce the trauma suffered by the victims, enhance the truth-finding process and increase the successful prosecution of offenders.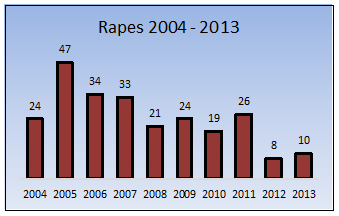 The Sexual Assault Detail receives referrals for victim assistance from the Oxnard Police Department's Patrol Division, CFS, and the Ventura County District Attorney's Office as well as other law enforcement agencies in the greater Ventura County Area. They work closely with the Ventura County District Attorney's Office division of the Family Protection Unit and the victim/witness advocates in preparing investigations for criminal prosecution. Most importantly, through the MDIC, they attempt to bring a broad range of services to the victim.
The Sexual Assault Detail also has one investigator that is a member of the Internet Crimes Against Children Task Force (ICAC) that is comprised of law enforcement officers and prosecutors from local, state and national levels who work together to reduce the online sexual exploitation of children. The unit has Deputy District Attorneys trained in prosecuting the exploitation of children on the internet. Efforts include online investigations of internet predators, aggressive prosecution of offenders and community outreach to schools and parents.