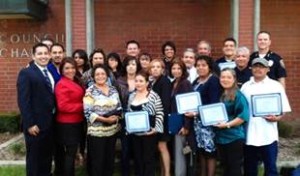 The Oxnard Police Department has further enhanced our community-based policing efforts with a Citizen's Academy or Public Safety Academy for the Community.  In 2013, our Department was proud to launch our Citizen's Academy in Español, Academia de Seguridad Publica para la Comunidad. This effort proved to be such a success, that it was recognized and is now being used as a model by the U.S. Department of Justice.
These Citizen's Academy's are designed to provide residents in the community with an overview of the functions and operational procedures of law enforcement through presentations and discussions on a number of different topics. Our goal is to foster a better understanding of law enforcement by the residents we serve.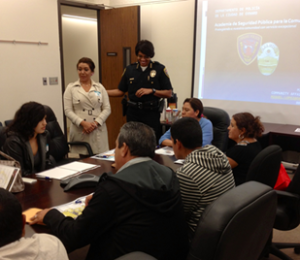 We encourage questions and discussion of the topics presented during the 12 classes.  Each instructor is a considered an expert in that field of discussion, and community members get more out of each session by keeping questions on the topic at hand.
It is our hope that following the experience in this program, community members come away with a better understanding of what their local law enforcement is doing for the community in which we reside.