The Oxnard Police Department has a long history and tradition of community engagement. Our Department recognizes, honors, and appreciates the importance of enhanced community engagement that helps us deliver on our mission: protecting our community with exceptional service.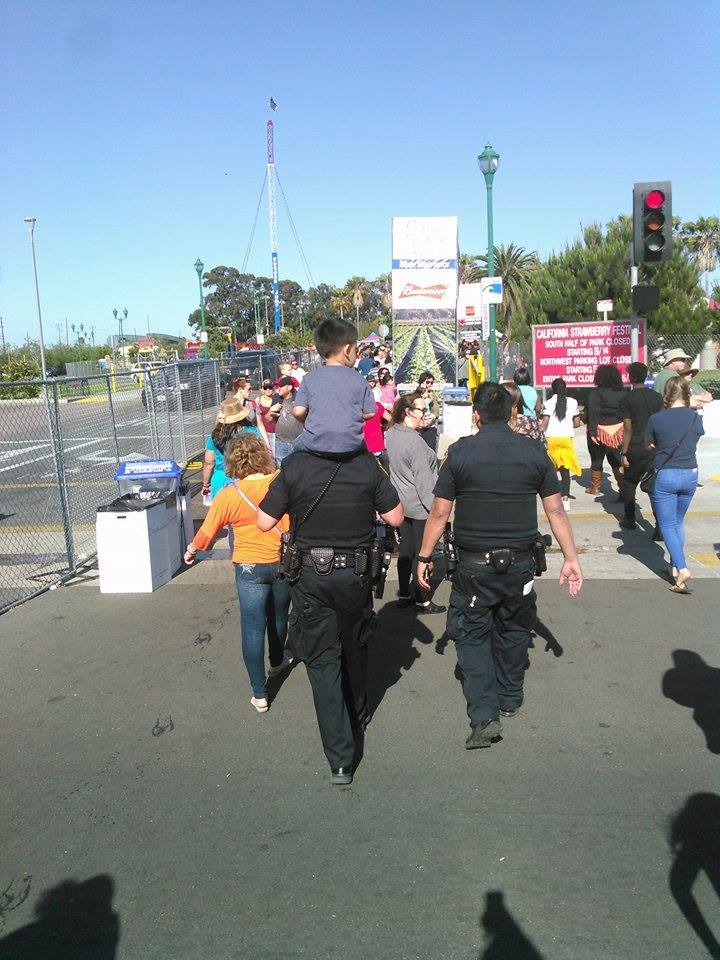 In 2013, our Department launched the new Spanish language Citizens Academy, Academia de Seguridad Publica para la Comunidad, to serve our large Spanish-speaking population and help them better understand the function, organization, and processes of law enforcement and public safety. This new effort was a huge success and has since been recognized and is now being used as a model by the U.S. Department of Justice.
Also in keeping with direct communication with the community, the Department began a new effort called Coffee with the Chief. These events are being planned across the City to meet with community members, young and old – who came out and spoke up for our community. Fundamentally, the Department understood that in order to address these challenges, we needed to enhance the personal relationships and engage people in their neighborhoods, schools, and throughout the community.
As a Department, we continue our commitment to do everything we can to prevent crime. Our on-going efforts and new Operation Safer and Stronger initiatives to help strengthen and engage our community include:
A partnership with Nextdoor.com to help build a sense of community between the city's 42 recognized neighborhoods and the Police Department. We believe that neighborhoods whose residents know and communicate with each other are safer. We invite Oxnard residents to check it out.
A monthly Crime Prevention Series led by a crime prevention detective. It is our hope that our partners in television, radio, and print carry these public service announcements to residents.
A 13-week Citizens' Academy- first in English and later this year again in Spanish.
Continue to work with schools and bring resources to engage and support students and their families.
Continue our efforts to engage our community's young people, through our recognized and successful efforts, such as the Explorer Program, DRAGG, youth academies, and other Oxnard Police programs.
Continue to build our social media presence. Our Department's Facebook page doubled its following in 2013, and is approaching 10,000 persons who are "plugged in" to the Oxnard Police Department. We will continue to share important information, community alerts, Happening Now, and news releases. Please Like, Share, and Follow us.
Increasing our partnerships with businesses that are interested in supporting and giving back to our community. If you are interested in supporting our police department and our community, please contact us.
As a Department, our jobs are not always easy; but for every member of our staff, we see it as more than a job, it is public service. This is our community, too. We understand and share the concern for public safety, and also know that together, we can build on our efforts this year and continue to create a safer and stronger community for everyone that lives, works, and visits Oxnard!